2 Children Injured After Ceiling Collapse in Bronx | Manhattan Personal Injury Lawyer
A 5-month-old boy and a 7-year-old girl were injured in the Bronx after a ceiling collapsed in a public housing building. According to the family, they had been complaining about a leak in their Soundview apartment for weeks, but to no avail. They blame NYCHA for their inaction.
Pieces of the ceiling were found scattered across the apartment—on the dinner table, on the couch and even in the baby's crib. Charlene Dunlop, the grandmother of the two children was in the other room when the ceiling began to fall. "We heard this big whooshing sound, like a thump," she said.
When she rushed into the baby's room, she saw the 5-month old with plaster ceiling on him. As she went to pick the baby up, another part of the ceiling fell on his head. The two children were hospitalized with minor injuries.
Dunlop says she filed a complaint with the city weeks before, but all they did was check on the ceiling and claim they were coming back. They never did.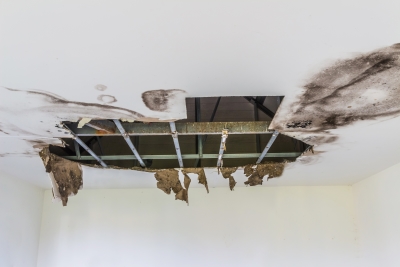 Dunlop's neighbor Vilma Guevara suffered the same fate, although no one was injured. "I see the ceiling bubbling and the next minute I get up and the whole thing was coming down," according to Guevara. In a statement to CBS2, the NYCHA called the ceiling collapse "unacceptable."
"Staff was at resident's apartment this evening to check the ceiling and ensure family was ok. We will schedule the leak repair as soon as possible. We must do better for our residents," said the statement.
On Tuesday, NYCHA chairwoman Shola Olatoye, accused of making misleading statements about public housing conditions, announced her resignation. Mayor de Blasio appointed her four years ago and has defended her amidst growing criticism. Critics have blamed the NYCHA for allowing tenants to live without heat and with broken security lighting, among other issues. Olatoye's resignation comes before what is expected to be a damaging report by the Manhattan U.S. Attorney, whose civil unit has been investigating whether the NYCHA deliberately misled authorities about its housing conditions.
At Segal & Lax, we protect the rights of personal injury victims in the five boroughs of New York. We understand how frustrating and stressful an injury can be, especially when it's not your fault. Our New York personal injury attorneys are dedicated to providing personalized legal services that fit your needs. Let us put our decades years of legal experience to work in your corner.
Call 800-SMART-LAW or contact us online for a free consultation.
Posted By
Segal & Lax
Categories: